RISE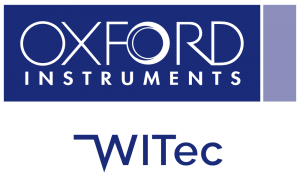 The world's first fully integrated Raman imaging and scanning electron microscope
RISE microscopy is a new correlative microscopy technique that combines electron optical techniques (Scanning Electron Microscopy, SEM) with Raman imaging. With RISE, information about ultrastructure, surface area, and molecular constituents can be measured at the same sample site and these data can be correlated.

RISE combines all the features of a stand-alone SEM and the confocal Raman microscope in one instrument:
Fast and user-friendly switching between Raman and SEM measurements;
Automated sample transfer between the two measuring positions;
Integrated software interface for user-friendly control of the measurements;
Correlation of measurement results and image overlay;
No compromises with regard to SEM and Raman imaging qualities.
RISE can now also be combined with the ZEISS Sigma 300, a field emission scanning electron microscope (FE-REM). This product consists of the ZEISS Sigma 300 with unmodified vacuum chamber and a fully equipped confocal Raman microscope with spectrometer. WITec and ZEISS have jointly developed this system to offer a fully integrated instrument as an OEM product through ZEISS. This gives researchers and users even more options for chemical spectroscopic and structural analysis.


The seamless combination of these two techniques in one device offers a decisive advantage: measurements are faster and easier than when using two separate devices since the raman setup was integrated into the vacuum chamber. The Raman microscope is connected via a standard access port of the SEM. The sample is moved from one measurement position to another during the measurements and remains in the vacuum chamber for the entire experiment. WITec's professional optical Raman microscope features light microscopy capability to quickly get an overview of the sample.
The structural and chemical data are analyzed with the help of the Suite FIVE software from WITec and correlated with each other. This software is intuitive to use and includes automated components for quick, routine evaluations.
We will be happy to advise you personally about this product.
Contact person
Phone: +41 44 940 99 55